1. Comfort: Anime body pillows provide a comfortable way to rest and sleep, as they are typically made from soft materials such as cotton or plush.
2. Stress relief: Cuddling with an anime body pillow can help to reduce stress and anxiety by providing a sense of comfort and security.
3. Improved sleep: Body pillows can help to improve sleep by providing support for the body and promoting proper spinal alignment.
4. Versatility: Body pillows can be used in a variety of ways, such as for sleeping, as a backrest, or as a decorative piece in a room.
5. Decorative: Many anime body pillows feature attractive designs and artwork, making them a great addition to any anime fan's room decor.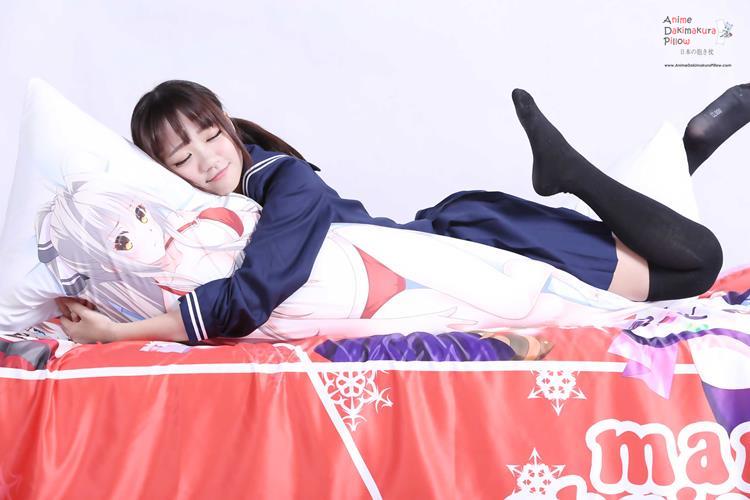 6. Collectible: Anime body pillows are often considered a collectible item, and owning a rare or limited-edition pillow can be a source of pride for fans.
7. Convenient: Body pillows are easy to store, transport, and use, making them a convenient option for travel or for use in small spaces.
8. Affordability: Many anime body pillows are relatively inexpensive, making them a cost-effective option for anime fans looking to add to their collection.
9. Comforting: Some fans find comfort in having a body pillow that represents a character or show that they enjoy, as it can make them feel like they're not alone.
10. Customizable: Some anime body pillows are customizable, allowing fans to add their own designs or make other modifications to the pillow.
GET Yourself One NOW! Shop Here: https://animedakimakurapillow.com/anime-dakimakura...
Anime Pillow Cover WIDE selection! https://animedakimakurapillow.com/categories/by-pr...