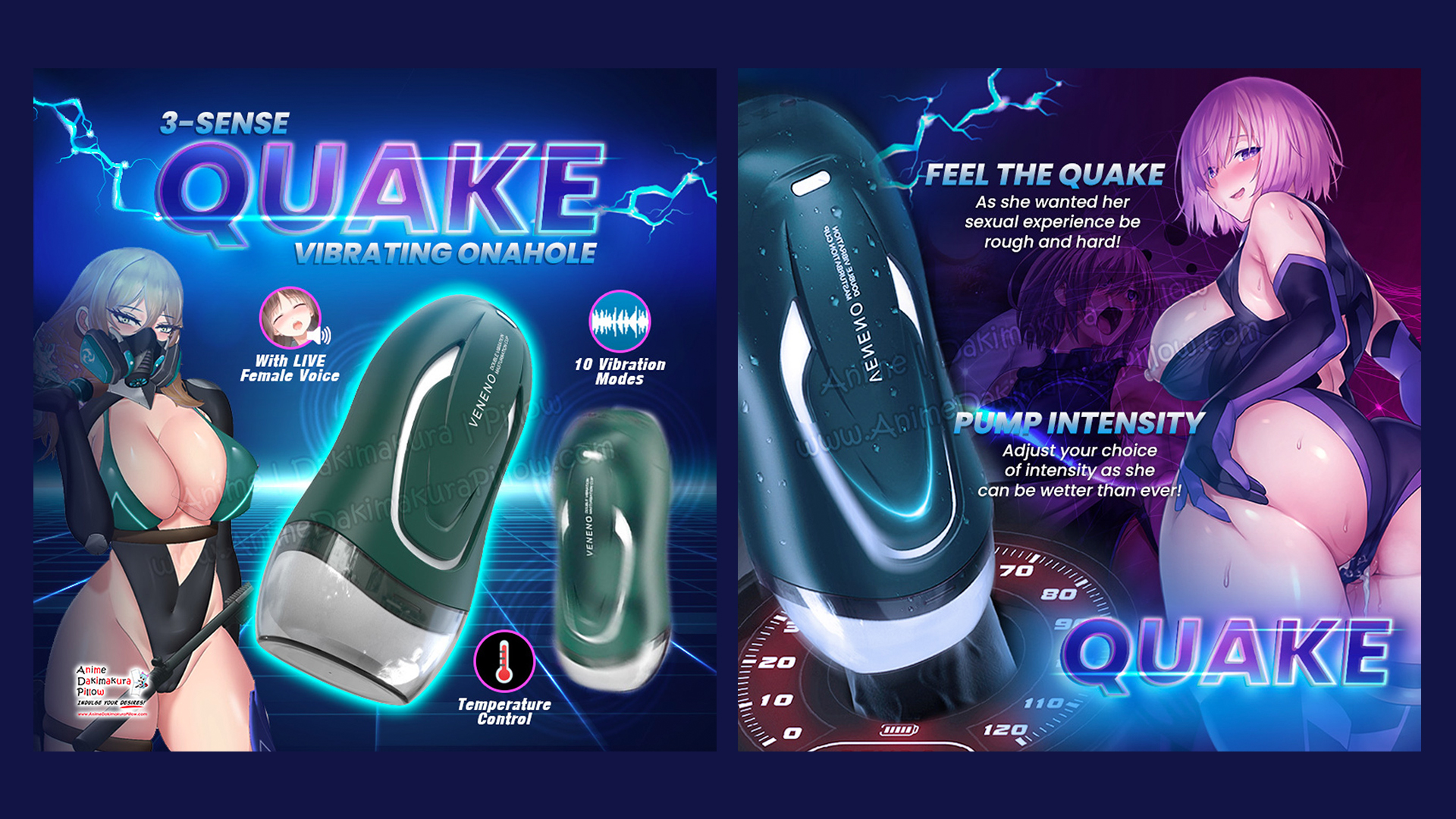 Shop Now: https://bit.ly/3PL3rYR
The Rave Double Pills Onahole is a new, unique addition to ADP collection! Features soft pills beautifully textured and colored whose small tunnel offers an awesome tight grip an grooves all along your shaft. Leave nothing untouched or unstimulated with this unique masturbator toy, which shudders with every thrust into a party of swirling corkscrews and unlimited FANTASY.
Price: $89.99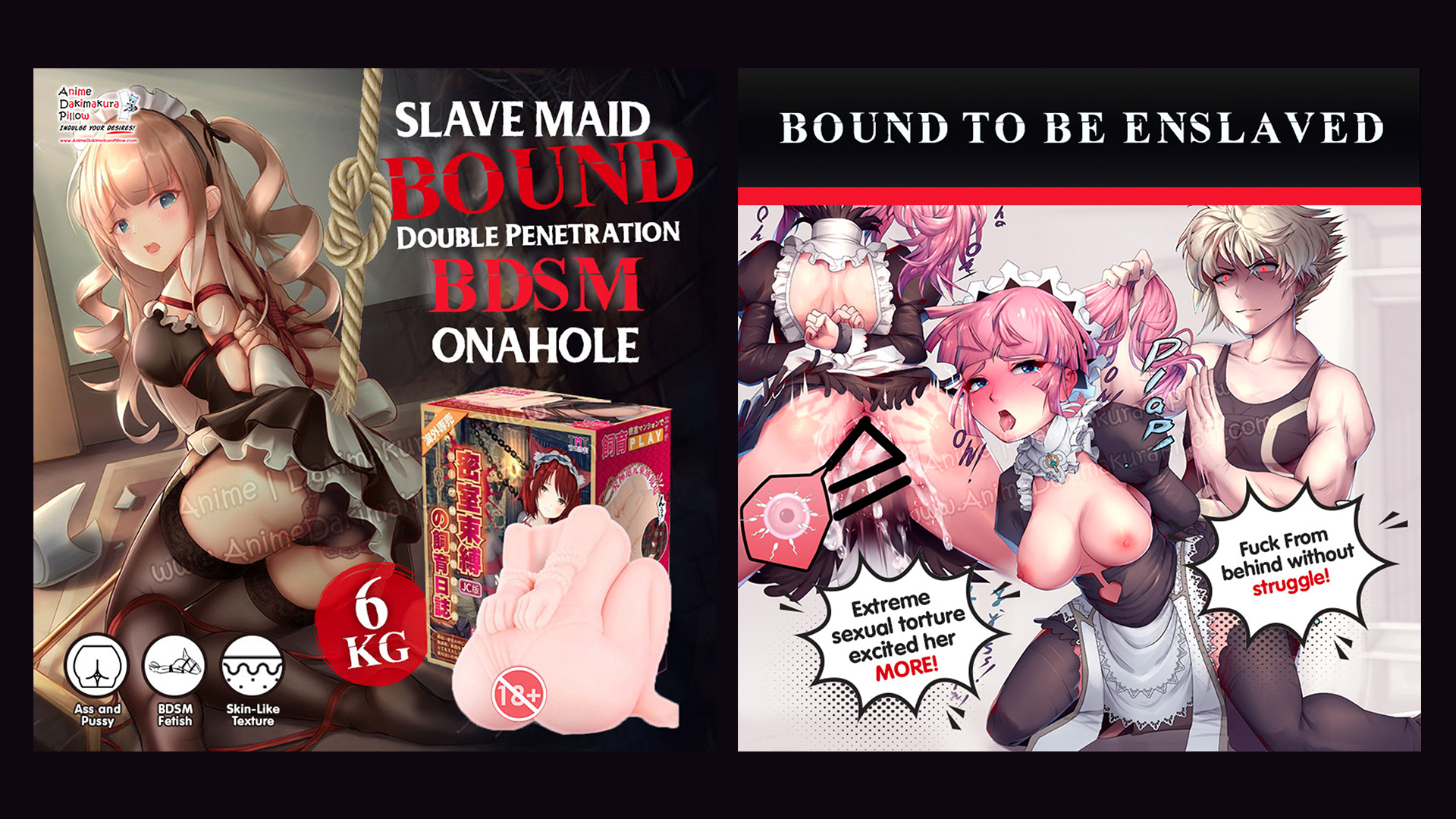 Shop Now: https://bit.ly/3PkZTfZ
Somewhere in between an onahole and a sex doll torso, the "Elder Sister" Onahole offers a lot of visual stimulation without being too heavy or unwieldy unlike its partner onahole. The body has an elegant, fairly realistic shape. Little things like the curve of the belly, the shape of the hip bones and the ribcage make it look extra lifelike. The Elder Sister VIRGIN Onahole has perky E-cup breasts with cute pink nipples and a pussy where the inner labia are hidden by the slightly puffy outer labia.
The Virgin Bride Series is a truly amazing onahole from Magic Eyes, one that will surely become one of your favorite ways of relieving your stress at the end of the day. Large and fun to use, and can simulate any kind of sex you might want to have: missionary, doggy-style sex from behind, girl-on-top, or place it on a desk or bed and use it!
Price: $179.99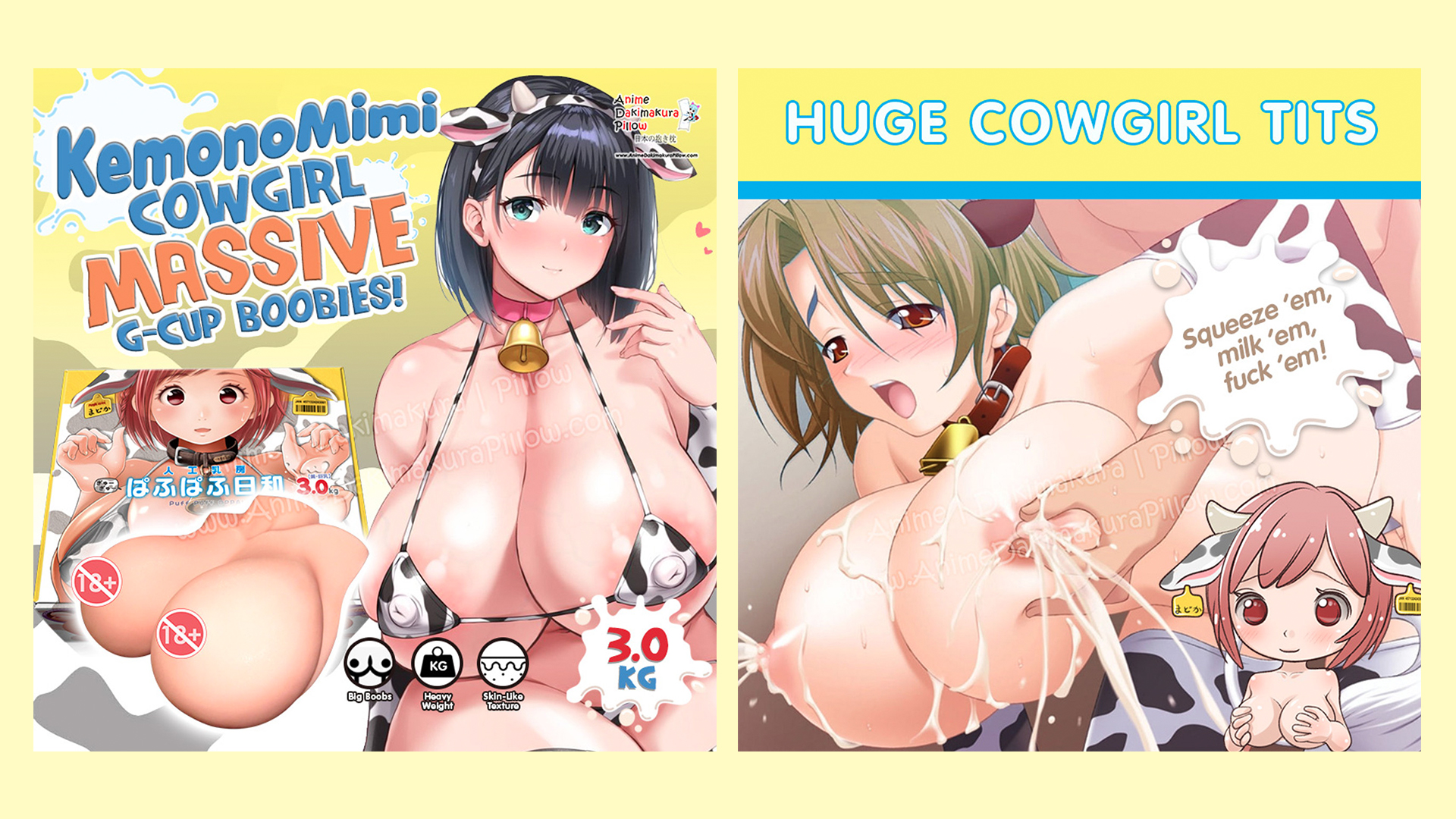 Shop Now: https://bit.ly/3Pl0gXV
Double your pleasure, double your masturbator fun with thisADP Double Fuckable Sisters Twin Conjoined Onahole. That's right, not just one onahole, but two unique CONJOINED masturbators for twin sisters! The older sister takes the lead. Her simple love tunnel entrance belies the large pleasure nubs that await you within her.
A unique way to satisfy your double fun with conjoined pusssies. Eager to show her sister how it's done, she'll grip and grind against your member as probe deeper and deeper, hitting the vacuum-creating twist that will seal your fate until you've given her what she desires. As for the younger sister, well, she's a virgin, so no one knows what she looks like. You'll just have to wait until the day you can teach her the ropes of love.
Price: $69.99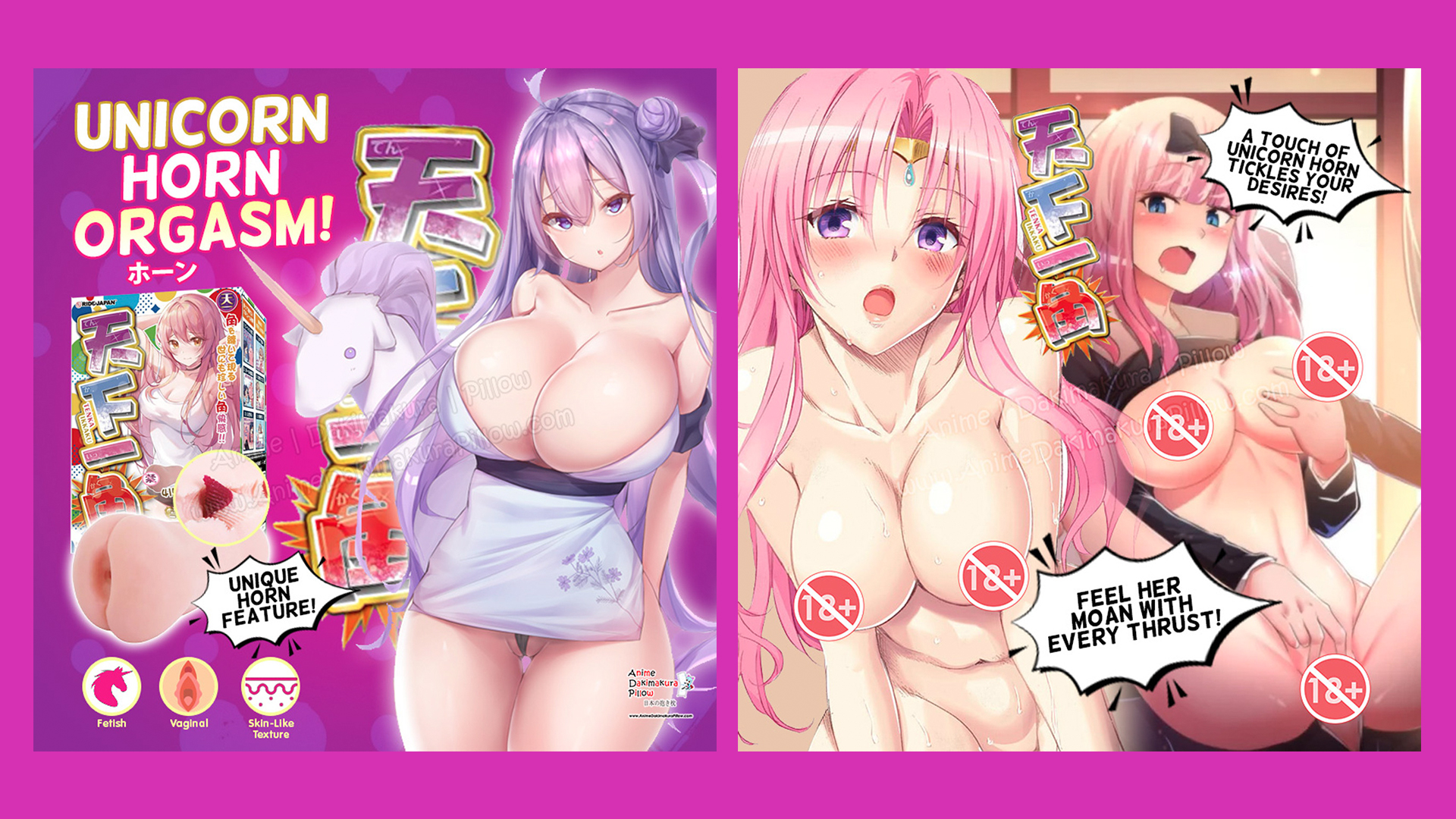 Shop Now: https://bit.ly/3zjuIvV
ADP's 2 Course Meal - Cum Twice x2 愛のレッスン Onahole is a hot-selling item for the Zihart brand, and it is about the process of love and understanding of happiness.The love course G-Spot large particle stimulation, A-point soft wrap, the channel is set in immersive, complex and rich, thick and strong, bringing you a full sense of satisfaction!
Price: $89.99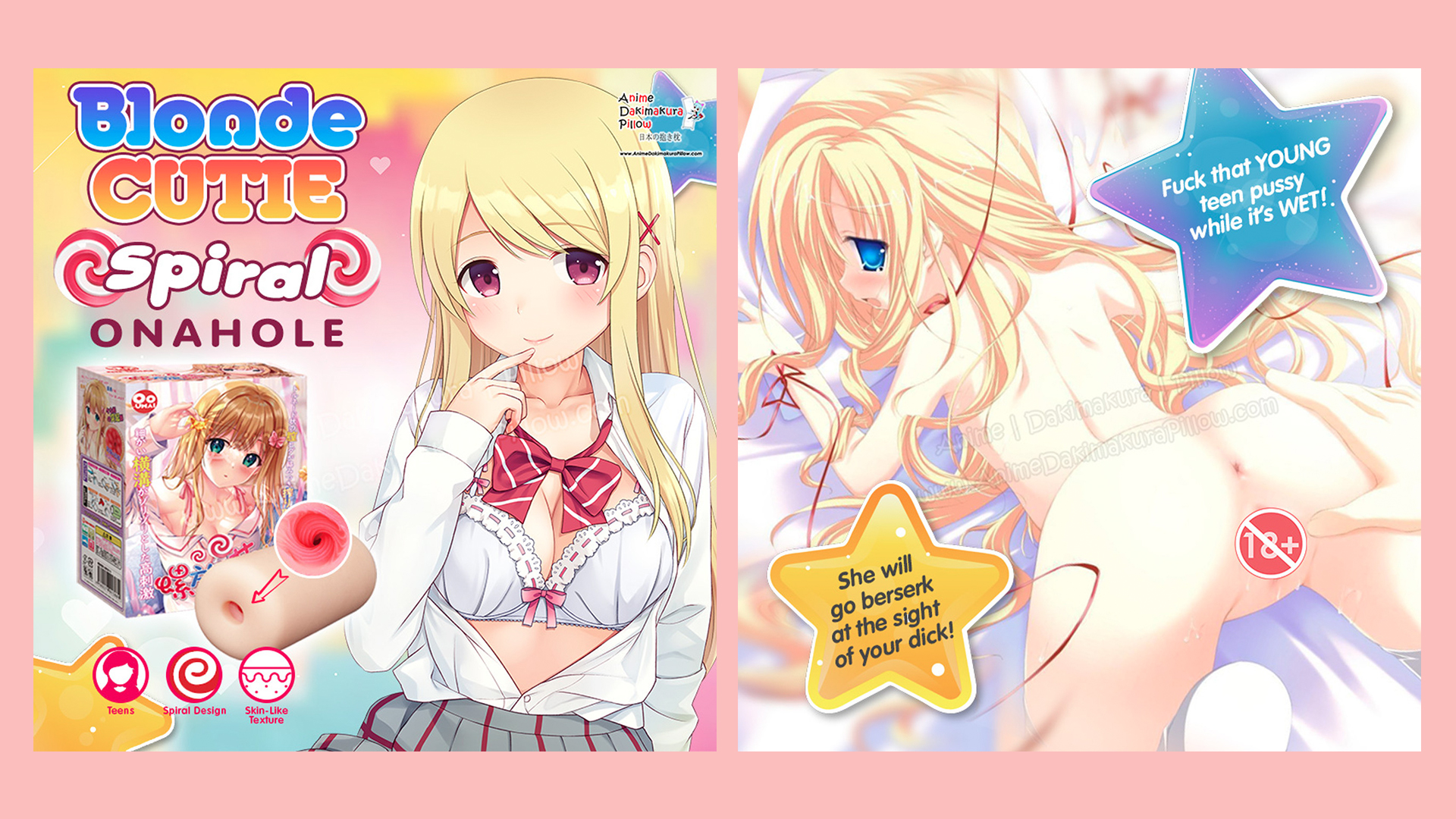 Shop Now: https://bit.ly/3ofcOUC
The Summoner Warlock Atelier is a parody Onahole by ADP based on the Japanese RPG alchemy video game series, Atelier.
This male masturbator is a single-layer, hand-held type with a 3D tunnel consisting of a series of alternating ridges, bulges, pockets and balls. The end of the tunnel also features a large ridged chamber that creates a pleasurable suction effect. The combination of these features along with her curved tunnel contributes to a magically stimulating sensation along the entire shaft of your penis. Includes a design of exquisite swirls and twirls! Running with the alchemy theme, the box features beautiful artwork of a cute young sexy Warlock SUmmoner chanting spells making you a muscualr warlock!
Add the Alchemist's Atelier to your toy collection and transform a simple hard-on into a magically climactic finish!
Price: $89.99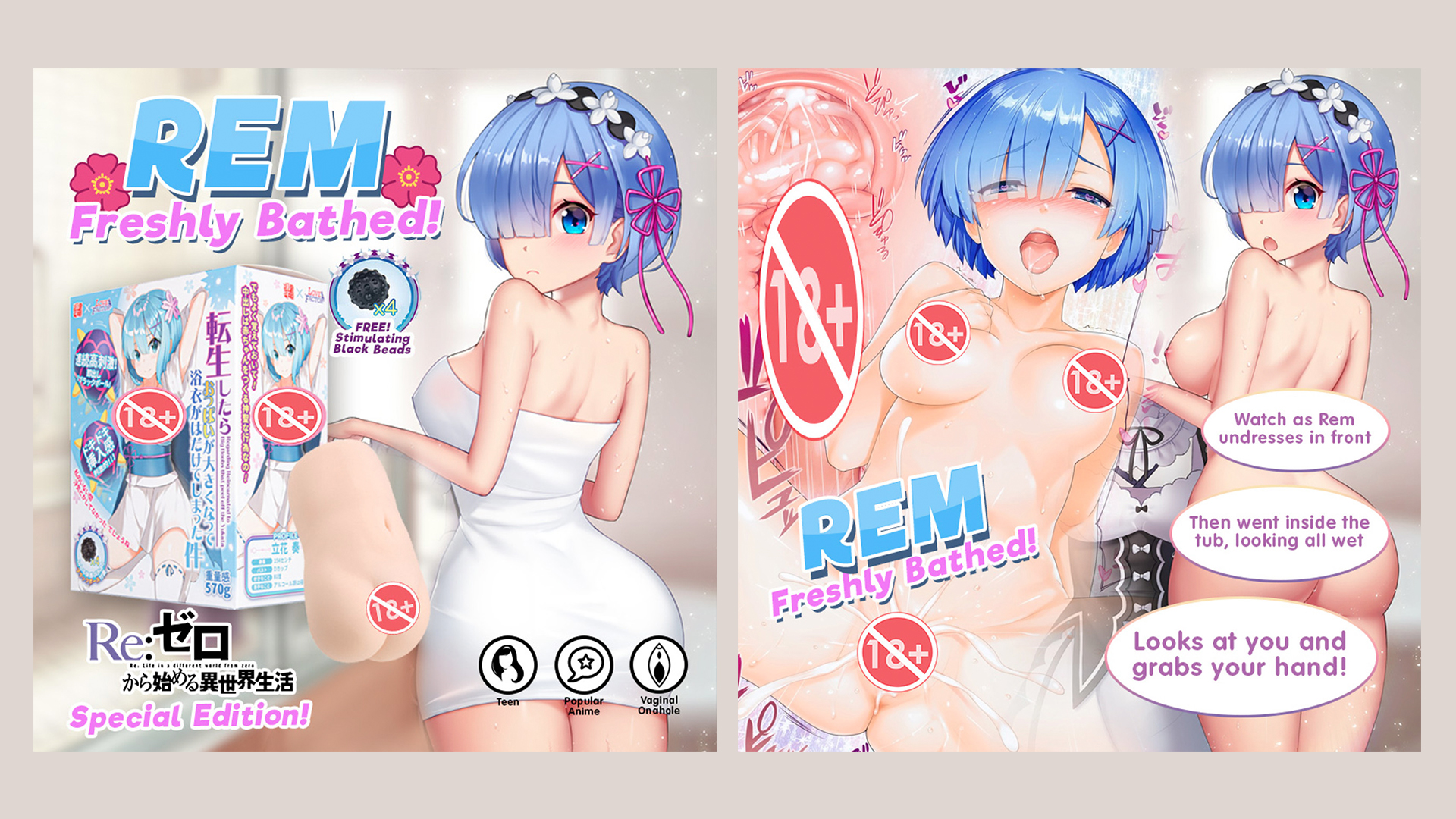 Shop Now:https://bit.ly/3OzShoR
ADP presents the SWIMMING CHICK Onahole,a simple cylinderical shape which represents a girl clad in swimsuit, wet from the pool and ready for a fuck fest. This onahole is easier to clean. Soft to the touch and highly stretchable, makes your masturbation exciting and thrilling, wanted to cum faster all over the place.
Price: $79.99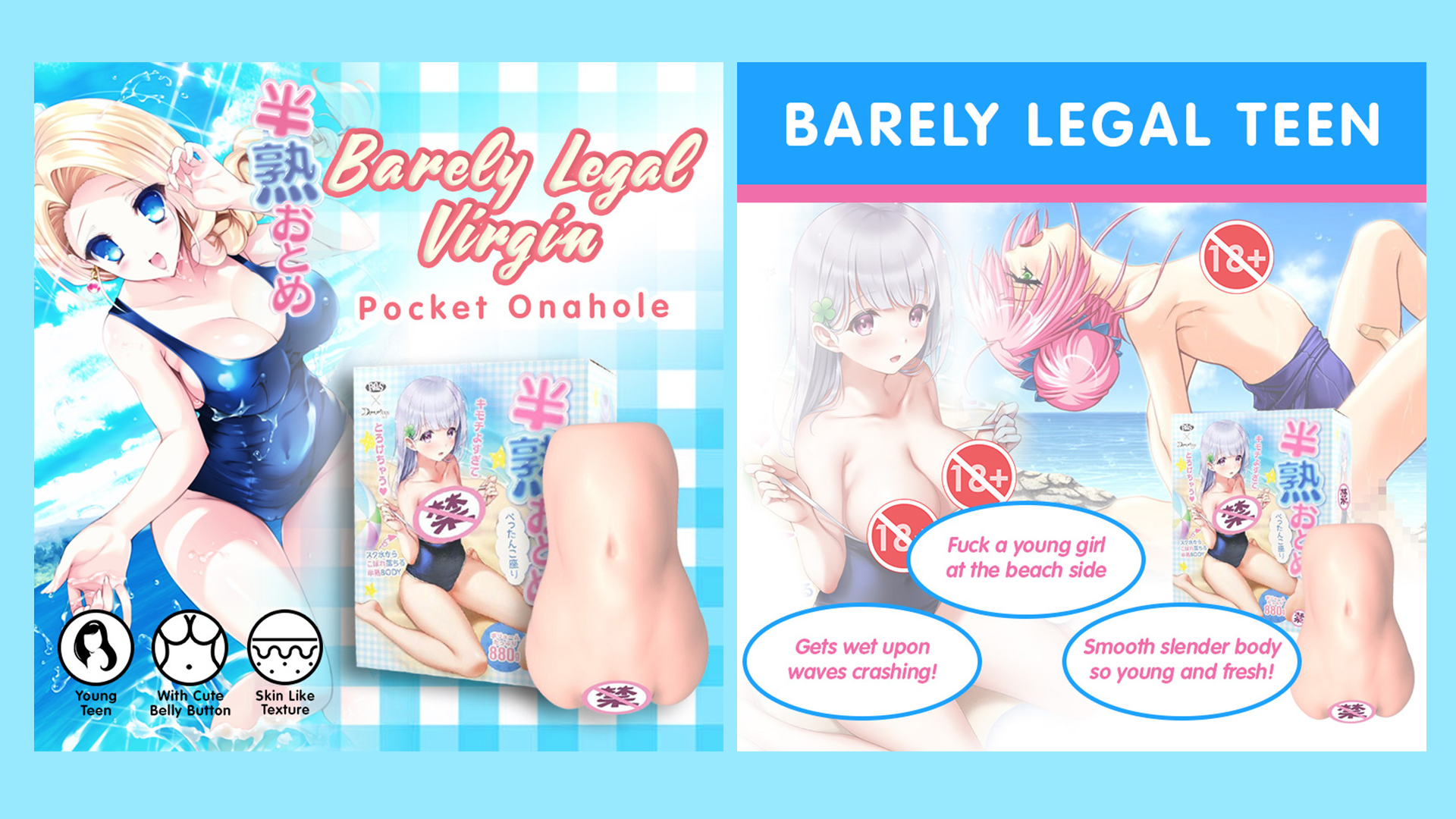 Shop Now: https://bit.ly/3aP0Xd9
The Barely Legal Vrgin Teen Onahole is a super pleasure that melts in an overwhelmingly complicated shape! The underdeveloped labia is plump and smooth, and tightened perfectly. In other words, thsi onahole really constricts tighty as you enter your member deep down to her G-spot. Cum more as the structure of it stimulates you gently and wanted to sprout your milk all over the place!
Price: $89.99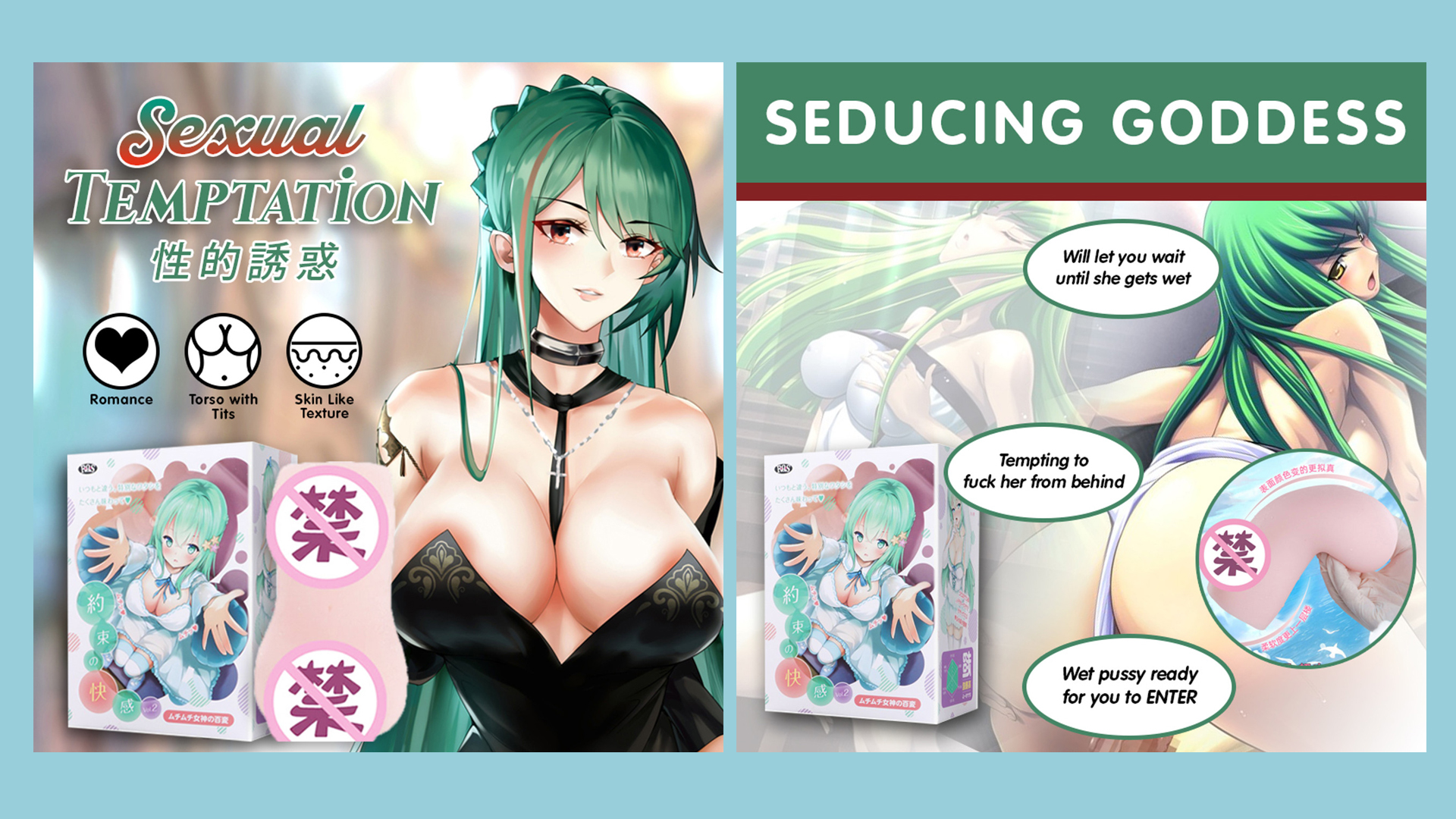 Shop Now: https://bit.ly/3ohnK49
The Sexual Temptation Stimulation Onahole is as tempting as it sounds: a beautifully crafted miniature masturbator that is an almost entire Japanese girl's body in your hand. She has a large bust, thighs, buttocks, and slender waist. In other words, the perfect sexually tempting green haired young girl combination! Enjoy either of her pussy and tits and the compact size of the onahole means that all kinds of positions are possible.
Price: $69.99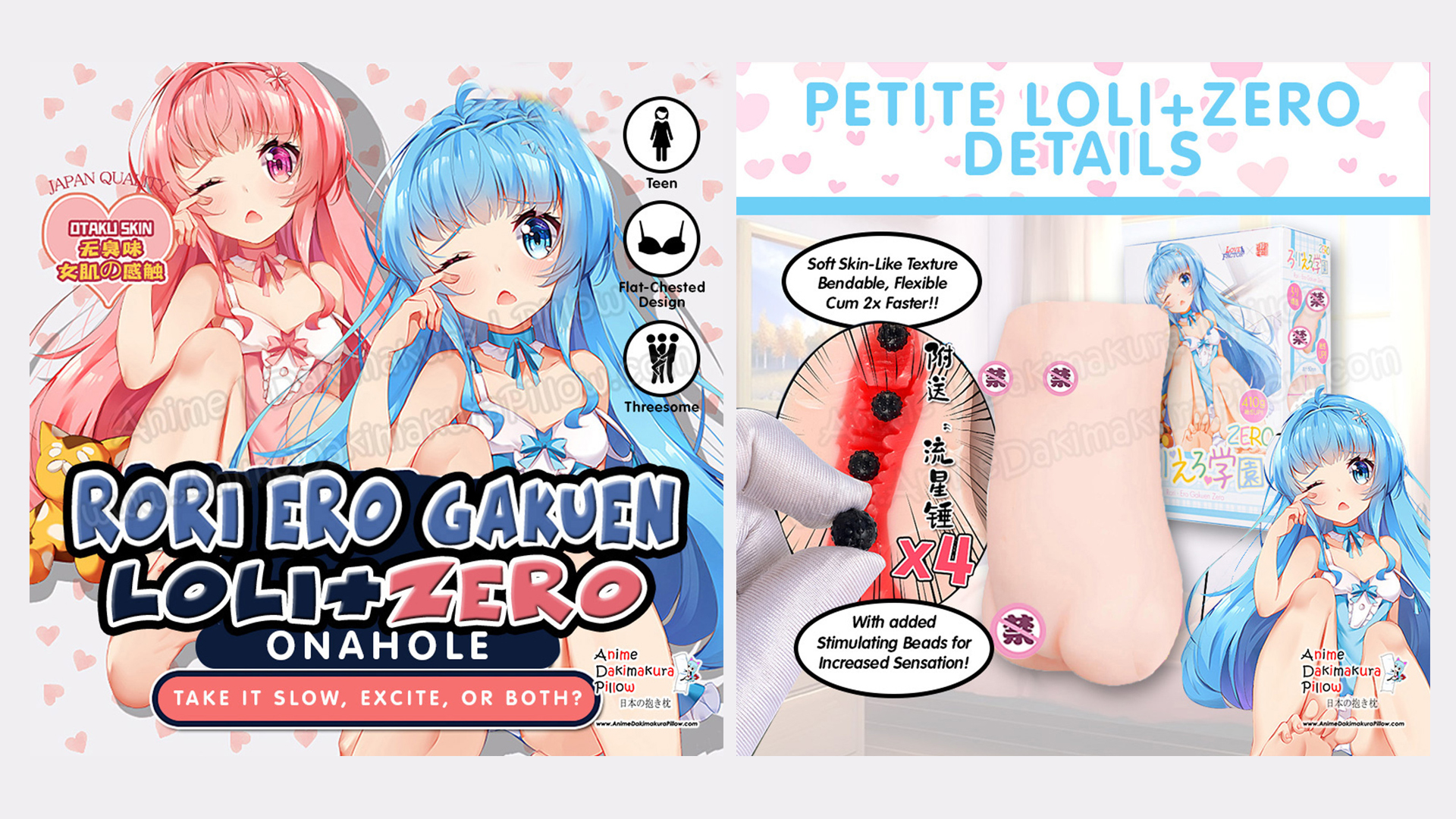 Shop Now: https://bit.ly/3oij4LC
ADP presents The Rori-Ero Gakuen Loli and Zero Threesome Onahole shrinks down a Loli's little, flat-chested body to a size you can wrap right round your cock. Her innocent pussy is super tight at the entrance (so be careful as you enter her) before it widens out a little. With a keep-it-simple structure of nubs and folds, the deeper you go, the more intense the sensation, until you can hold in your orgasm no longer and explode inside her smooth end chamber.
With the more pleasuring Loli Zero, it includes 4 stimulating beads which enhances your masturbatory TWICE the speed of cumming! It simulates Zero with her pussy walls and juices as you enter your dick in that tight hole!
Price: $89.99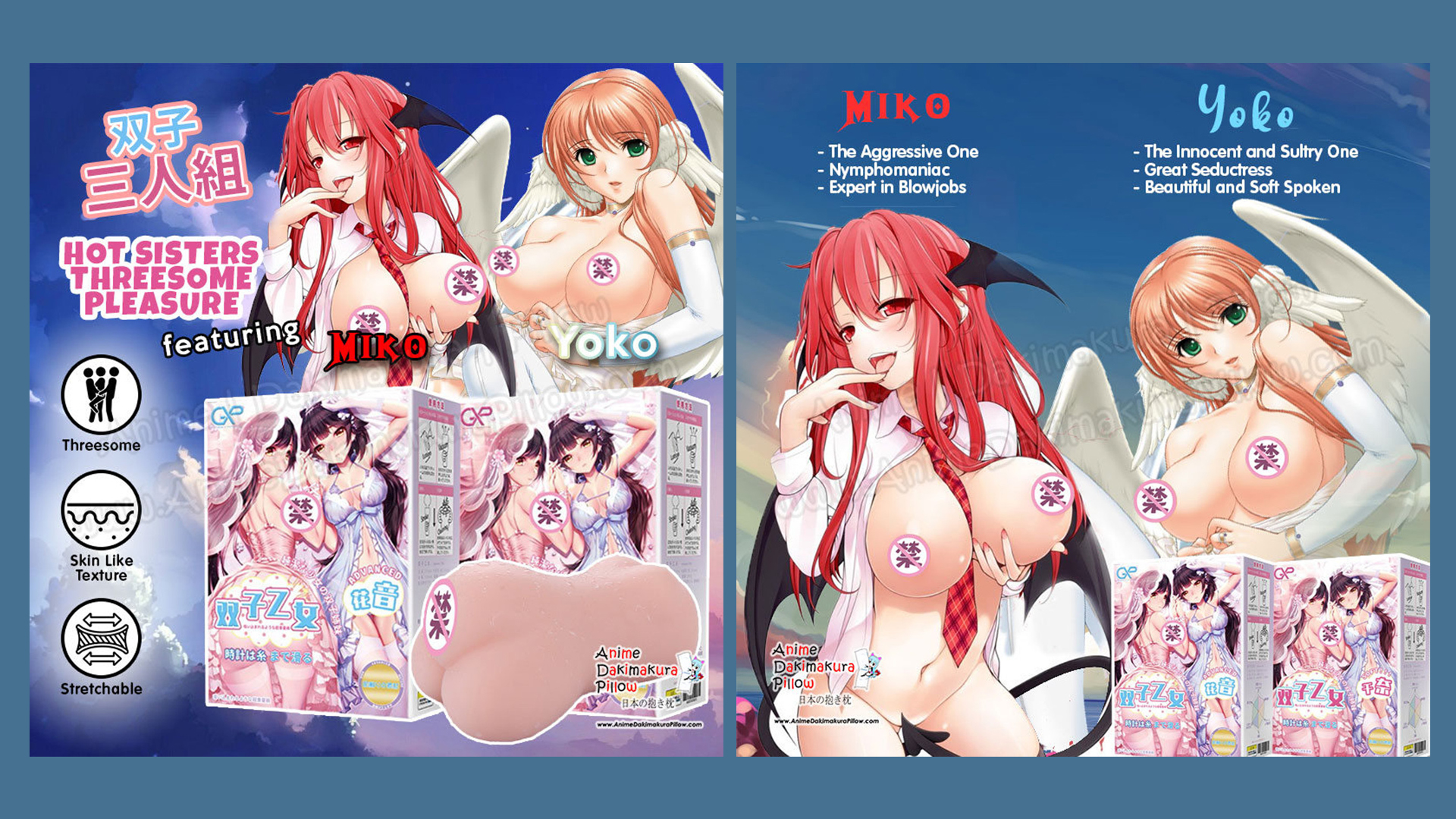 Shop Now: https://bit.ly/3ctsHEk
ADP presents this specially designed Threesome with Twin (Miko and Yoko) Sisters Onahole gives you the sinful sensation of having a threesome with two naughty sisters. Each girl offers a completely different personality when it comes to hardcore sex, Miko is the aggressive and feisty one, which she pulls cocks into her dripping pussy. Yoko is the much more innocent and baeutiful one, but an unpredictable seductress. But be careful you might fall in love with her. And if you're up for an adventure, you can fuck them both and know which is hotter with the TWO!

This onahole features a very soft and fat texture resembling a sexy sister's back pussy and ass with textures that hits around your dick with every thrust. The twin sisters have an integrated body frames that is light yet hardwearing. Like in real life, this toy boasts twin holes, giving you even more options for pleasure. The only difficulty is choosing your favorite sister, but who says you can't have both?
In case you are unfamiliar with two layered or dual-layer onahole design, it is where the walls of the tunnel is made from a different material than the rest of the item. This type of design allows for one material that may produce a better tactile feel on the outside while another lines the inner tunnel for a better experience during use.
Price: $69.99 - $119.99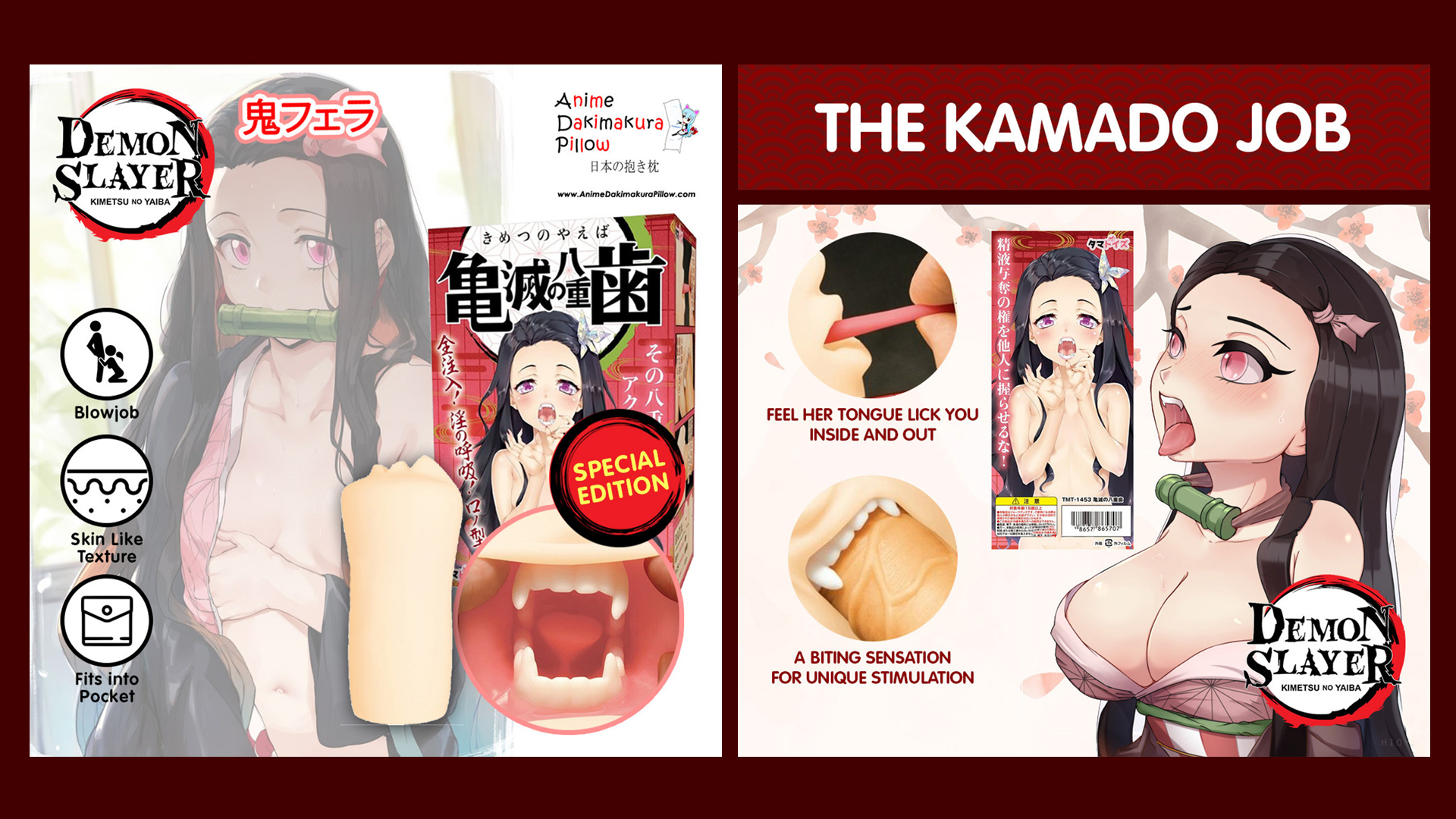 Shop Now: https://bit.ly/3IPywIq
Enjoy a very special kind of blow job sensation courtesy of a mouth with pointy teeth, thanks to the Demon Slayer: Kamado Nezuko BlowJob (Special Edition) Onahole. Inspired by the character Nezuko, this parody of Demon Slayer: Kimetsu no Yaiba by Tama Toys is a truly unique adult toy that includes lips, mouth, teeth, tongue, and throat. Trust us, you have never had a blow job like this!
The name is a clever pun that hints at the pleasure that awaits: instead of "yaiba," it's "yaeba" (pointy upper canines, snaggleteeth), which are a common fetish and "charm point" in Japanese idols, and even "kimetsu" is written in different characters than usual to mean "penis destroyer." Are you ready to let Nezuko suck your member all night long?
Price: $99.99