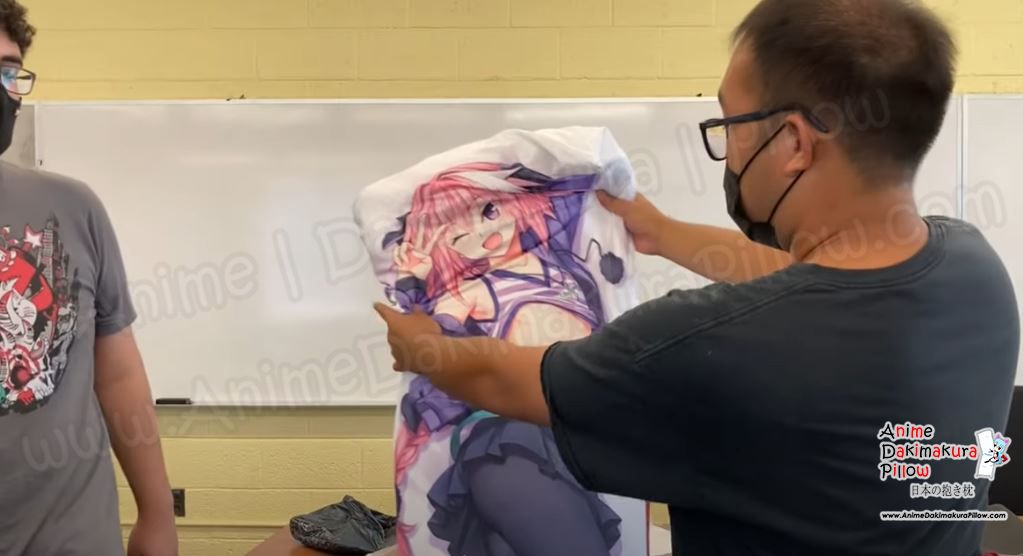 School days provide sweet and pleasant memories which will bring a smile after a decade on the same face. What was your favorite back-to-school memory or must-have essential? Watch and read what Astolfo did on their back to school this year and enjoy the #ThrowbackThursday memories on your end!
School represents an important learning experience which teaches us self-confidence, motivation, and the will to always give our best. In addition, school blesses us with friends, many of whom remain with us for the rest of our life. EX Falchion, a YouTube influencer with over 77,000+ followers unlocked his bucket list when he did the Anime Dakimakura Pillow product unboxing at their school - plus double the fun of having this around with your best friend to complete the experience!
Fate Grand Order is a free to play Japanese mobile game with a touch of few visual novel elements. The game focused on turn-based combat where a player who takes on the role of a "Master", summons and commands powerful familiars also known as "Servants" to battle their enemies. The story narrative presented the game in a visual novel format, and each Servant has their own scenario and characteristics which the player can explore. Servants are obtained through the gacha mechanic.